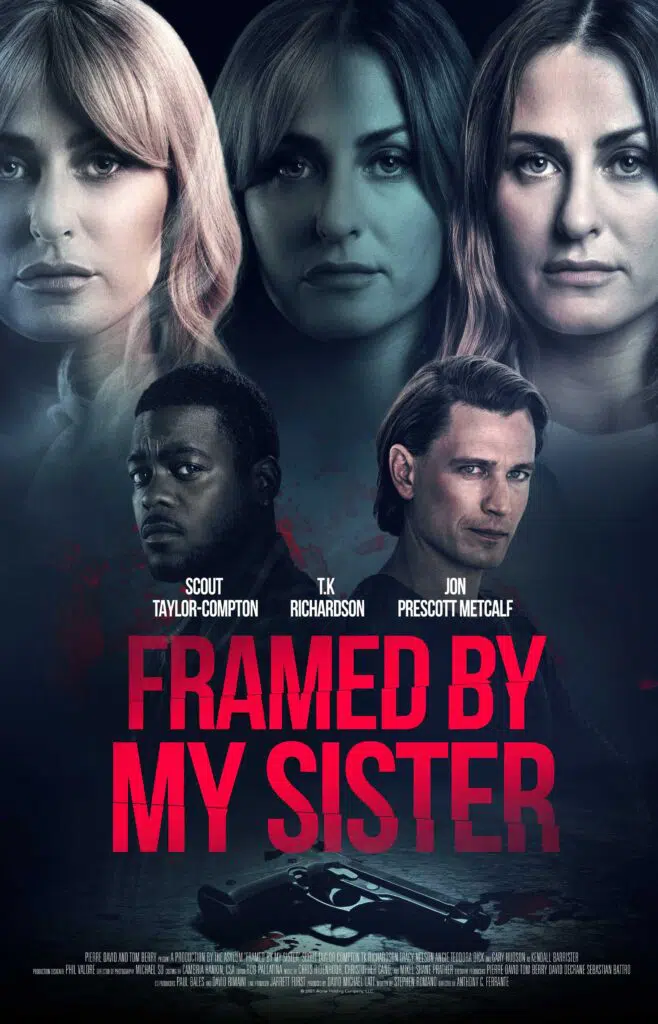 We've been working on this one for a while and it's finally hitting the public airways, whether yer ready or not!
Written and shot as TRIPLE THREAT (a killer title idea our executive producer David DeCrane came up with) but finally unleashed as FRAMED BY MY SISTER, this is one of the more ambitious efforts I've been involved in, full of mistaken identity, amazing actors and tons of seamless special effects sequences depicting something rarely, if ever, seen in one of these family potboilers.  It's not a killer twin movie, kids . . . it's a KILLER TRIPLET movie!  And holding it all together is the awesome SCOUT TAYLOR COMPTON (Lita ford in THE RUNAWAYS and Laurie Strode in Rob Zombie's HALLOWEEN films) in a tour de force performance as Alex, Raina and Trinity, three very complicated ladies you'll want to know more about . . . but whatever you do, don't get on Trinity's bad side!
Our amazing director, Anthony C. Ferrante, a fellow horror nerd and former Fango scribe, really stepped up to a very challenging script and brought his considerable expertise and experience to bear, delivering something quite impressive, with a true master's eye for detail in every facet of the production, from the stunning twinning and "tripetling" scenes right down to the opening credits, which break apart like reflections in shattered glass. They're my favorite opening credits of any film I've done, in fact, with a real old school late-80s, early 90s feel. Our suspense-dripping cat-and-mouse climax is the showstopper of the film, involving complicated drama and action staging which had to be shot three times with the same actress confronting and battling herself in TRIPLICATE! It was so logistically complicated that it took three whole days to shoot it all, which is lavish even for a larger budgeted film, but what Anthony finally achieved with somewhat limited resources is remarkable. You've got to check it out! As Joe Bob Briggs says, these are the films Roger Corman would be doing if he still had skin in the game of today's low-budget indie genre cinema, and I gotta tellya I'm proud as hell to be on the front lines.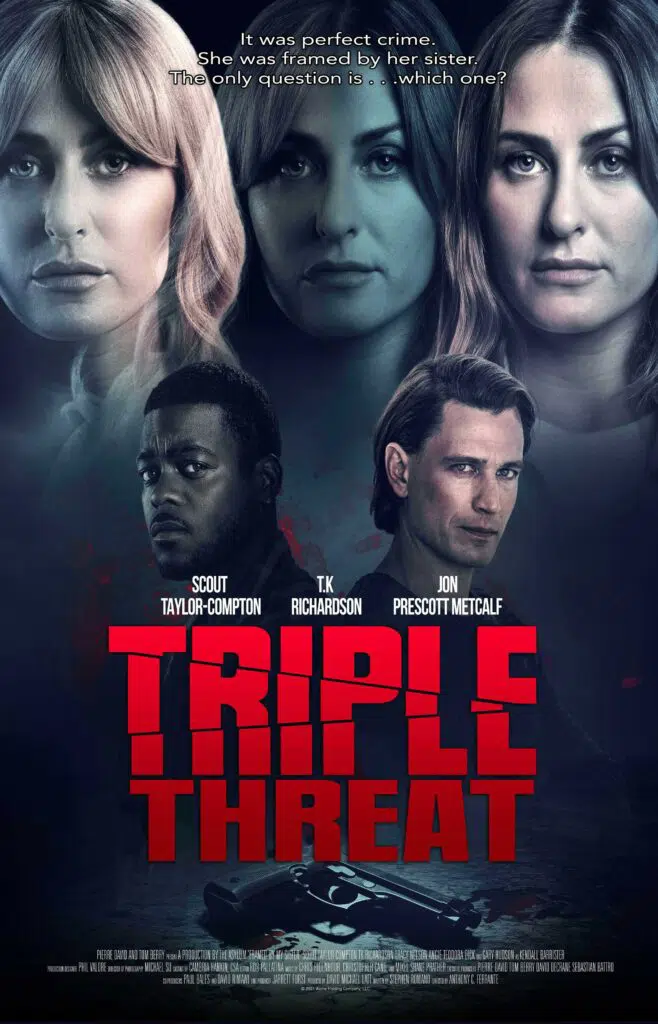 And, yeah, it was hard to let go of our original, way cooler title, so I did some Photoshop work on our poster and came up with this silly thing just for you guys! (All two of you who still watch this feed.) I added a cool slug line too, across the top, to give it that extra "old school" flavor and even referenced the new network-mandated title. So, you know, go US!
The truth is, working with Lifetime is a privilege and I am grateful to them and everyone else who are still foolish enough to employ me as a writer of movies. It pays the bills and I get to rub shoulders with awesome cats like Anthony! (And our producer totally made VIDEODROME and PLATOON, which I still geek out about, even ten years since I started working with the guy!) On this one, we even broke a little new ground, sort of, and I'm pretty proud of that, too!
TUNE IN THIS WEEK, FRIDAY FEB. 25 and check those local listings!
Also, feel free to have a look around my ALL-NEW TOTALLY UPDATED WEBSITE, which just went live. Though I retired my blog, there's still fun stuff happening and more content will appear as the year rolls out… along with many more movies full of wildness and weirdness and MAYHEM!
BE VERY AFRAID!
S