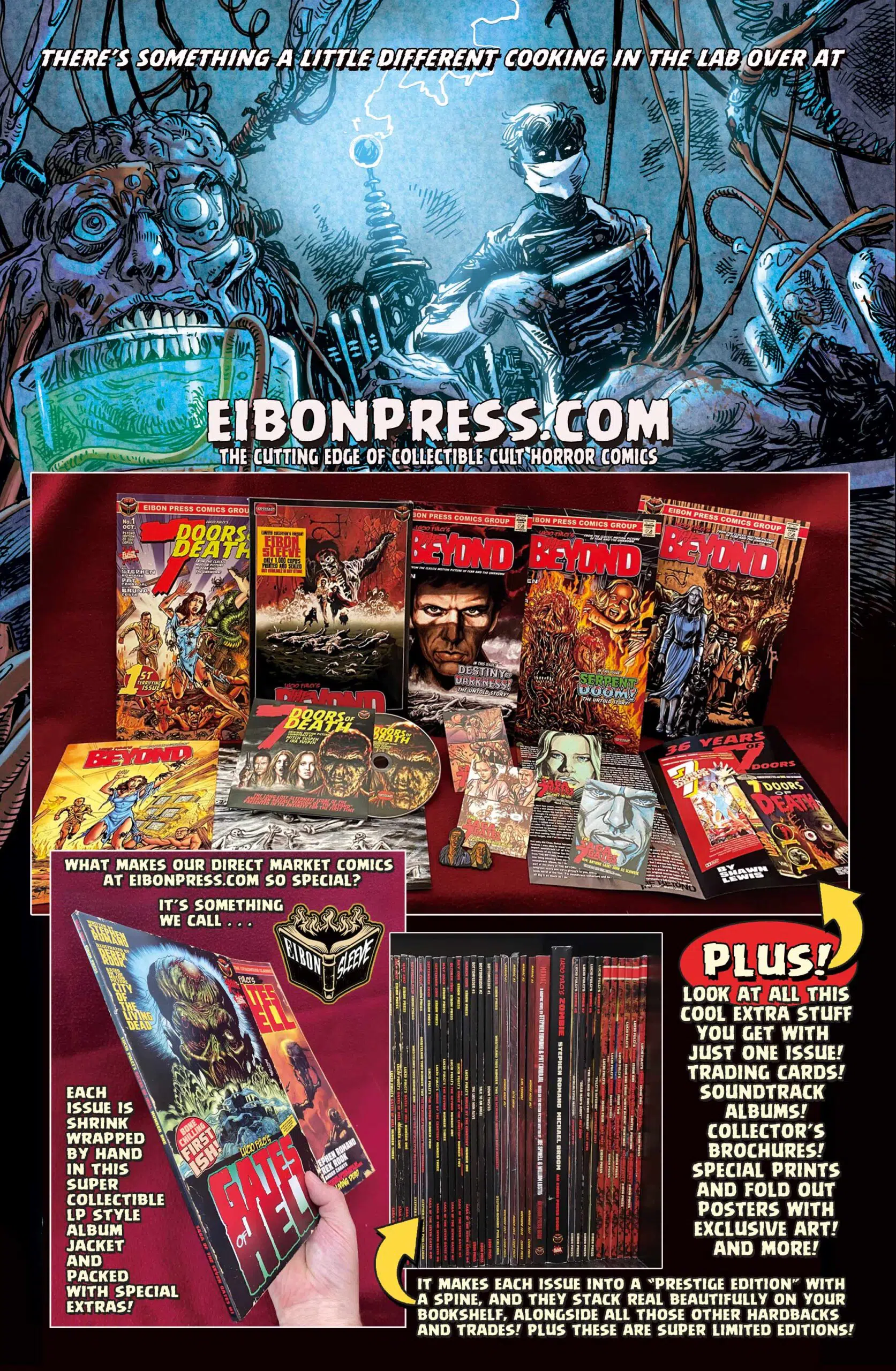 In 2016, I co-founded my own publishing imprint with my partner Shawn Lewis, as a platform for super edgy graphic novels and comic book projects, which were way too extreme for mainstream media outlets. We specialize in hardcore original titles, such as BOTTOMFEEDER, WASTELAND 1989 and PROJECT 51, but we also do licensed movie comics based on popular horror films of the 1970s and 1980s, which is what we're mostly famous for.  I've been obsessed with movie novels and movie comics since I was a kid, and I wanted to bring out my own line of those, in a way never seen before.  The deals we've made with the license holders of films like Lucio Fulci's ZOMBIE, Charles Band's LASERBLAST and William Lustig's MANIAC allow us to bring a unique vision all our own to these titles, while pumping out some of the most spectacularly perverse four-color bloodbaths ever seen.  As as you see ABOVE, our books are highly limited and collectible.  CLICK THAT AD UP THERE to GO TO OUR WEBSITE and learn more!
But enough talk, right? You want some nasty pictures, don't you?  Well, we've got PLENTY.  CLICK THE IMAGE BELOW to hit my comic and graphic novel gallery, where you can see nearly every damn thing we've done at Eibon!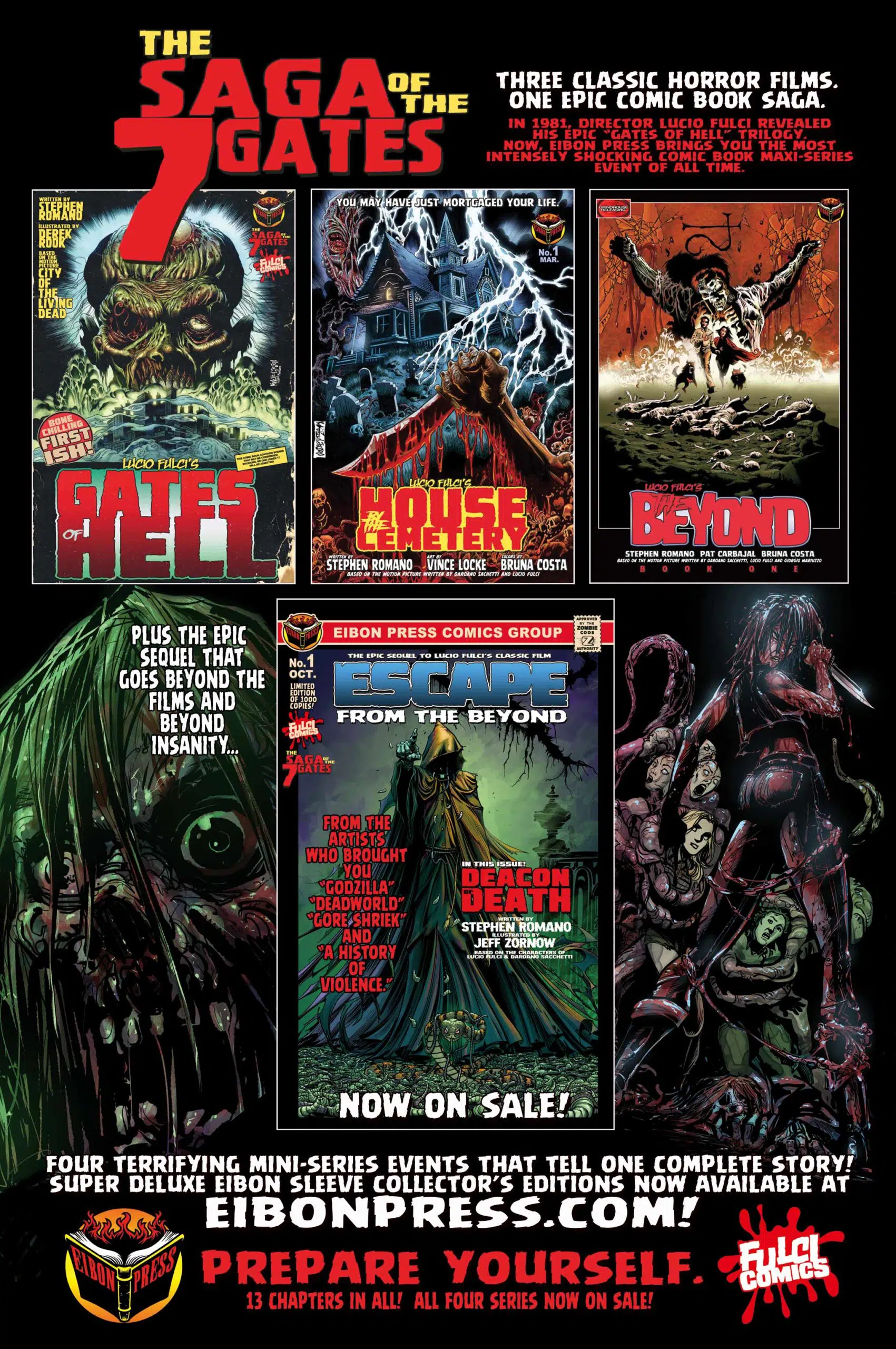 CLICK THE IMAGE BELOW to go to our YOU TUBE page for TONS of awesome VIDEOS and TESTIMONIALS about our amazing books!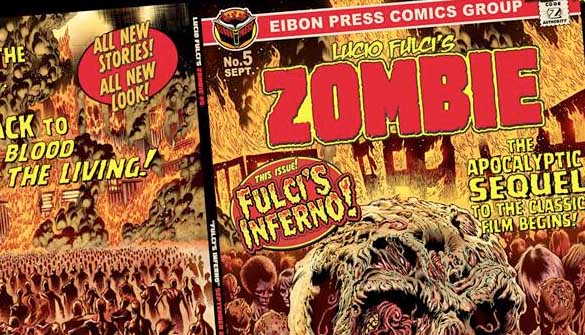 MORE NEWS AND LINKS:
READ ABOUT THE FULL LINE OF FULCI COMICS AND OTHER FUN STUFF AT BLOODY DISGUSTING!
IN-DEPTH INTERVIEW WITH STEPHEN ROMANO, CO-FOUNDER OF EIBON AT SCREAM MAGAZINE!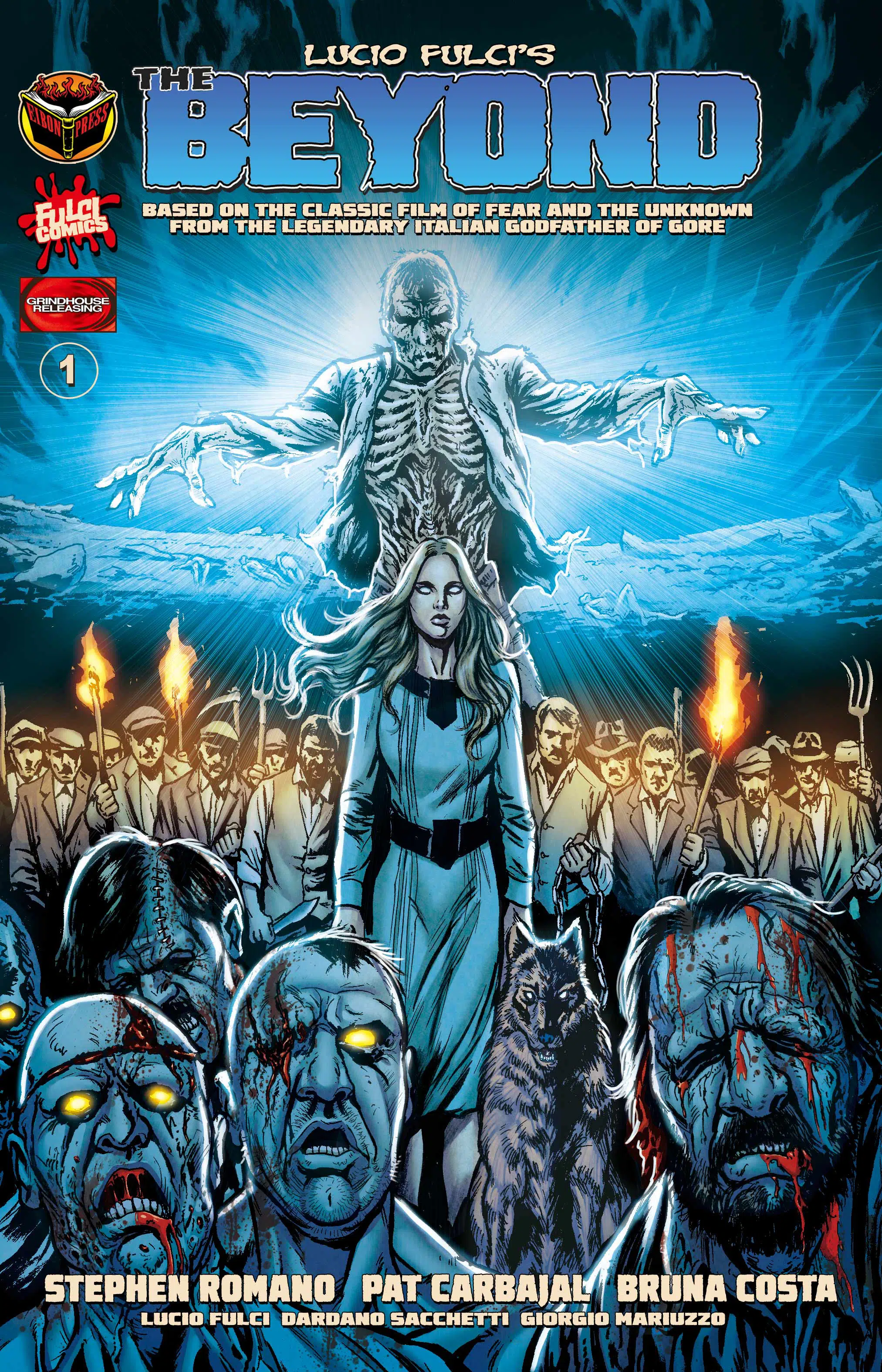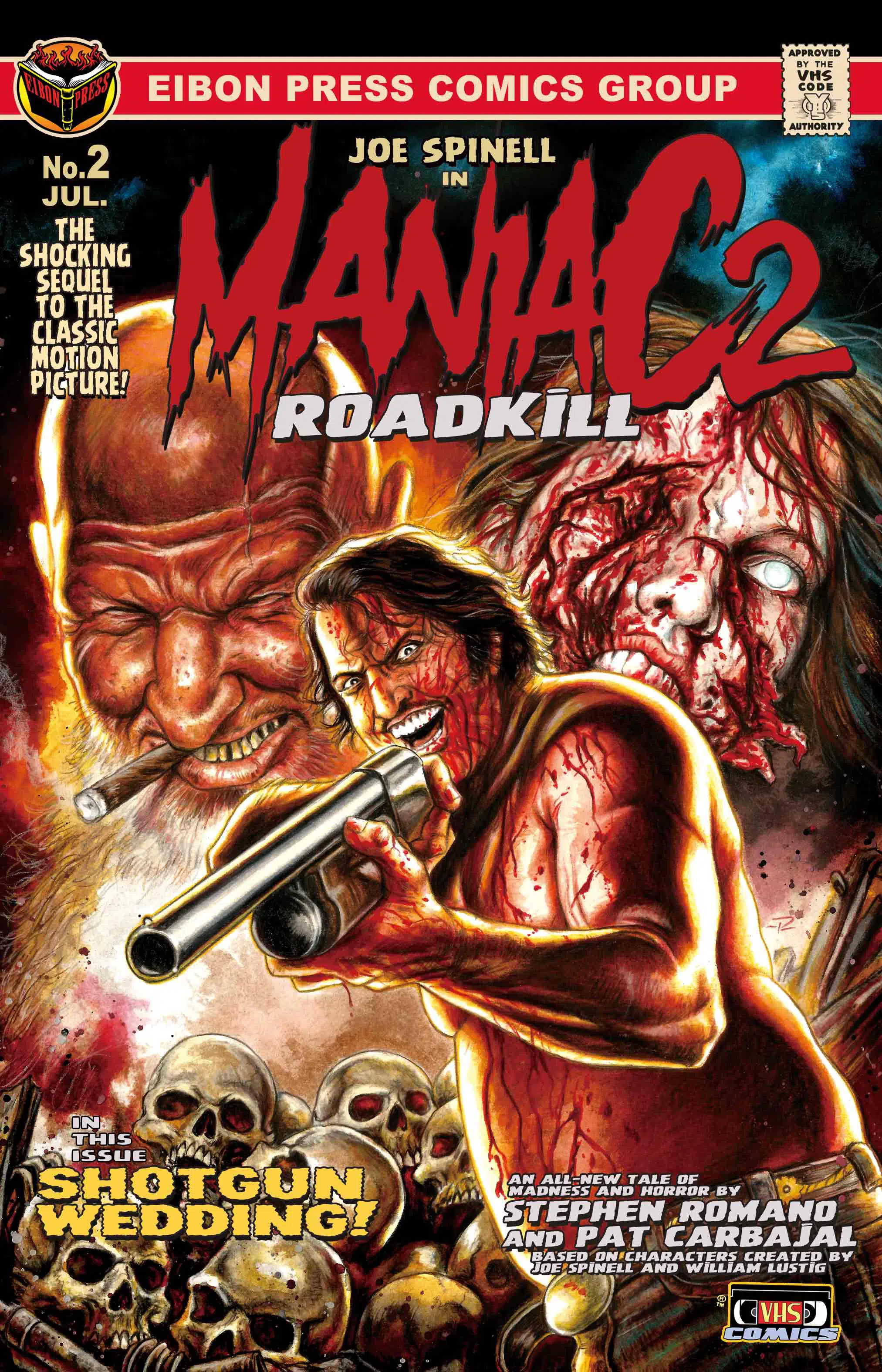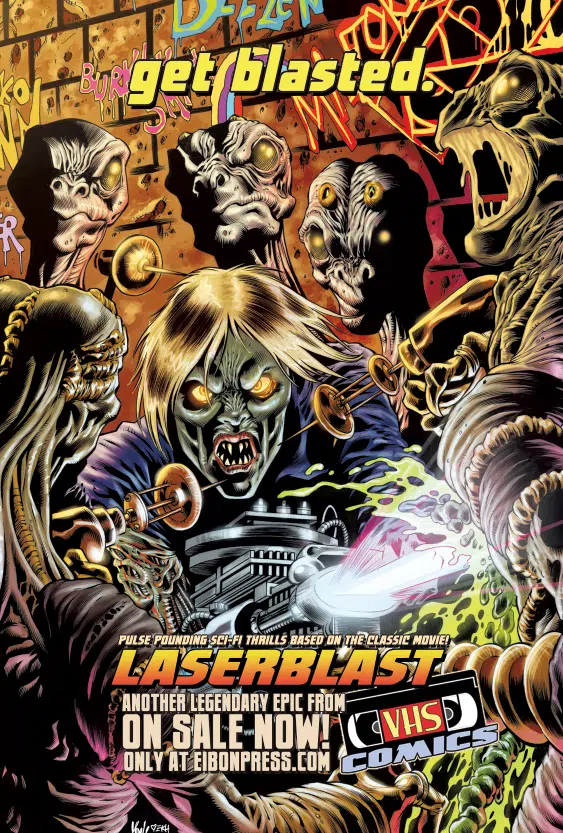 And we don't stop with comics, either. We so SOUNDTRACK STUFF also, such as this amazing album from Dog East Dog bassist DAVE NEARBORE, which is "faux" soundtrack album filled with hot synth-based cues from films that never were, but damn well should be!
And check out this searing REVIEW from DREAD CENTRAL, for BOTTOMFEEDER, our flagship original title: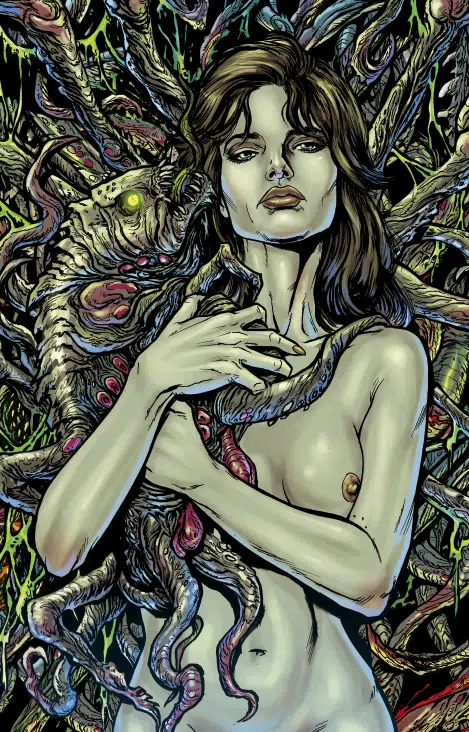 We're now going not our 6th  year of operation, and we're pretty proud of what we do.  Come and take a LOOK . . .